KVT has been manufacturing pneumatic pinch valves for more than 40 years now in best quality and with a great variety of different types. We are even able to produce customer specific valves, too. KVT pinch valves are actuated by (oilfree) pressurized air or other inert, gaseous or liquid media.
The KVT pinch valve is an astonishing simple, safe, durable and low-priced armature with a smooth, circular, straight passage in open position. They close absolutely liquid and gas-tight. Pinch valves are
easy to clean,
no dead vol,
no dirt traps and above all and
very small head losses.
KVT pinch valves are therefore the ideal valve for all flowable goods, in particular all very viscous, pasty, solid-containing, powdery, strongly contaminated as well as abrasive or aggressive materials in the piping and apparatus engineering, filter systems, tank wagon, silo installation and are also very suitable in areas with potentially explosive atmosphere. Pinch valves are also suitable as fittings for
ATEX areas
because
pinch sleeves
with a conductive inner surface can be used. Typical applications can therefore be found in the entire food industry, from viticulture to bakeries, in feed production, in the chemical and pharmaceutical industry, in cement plants, in drinking water, waste water and process water areas, in washing plants, cleaning systems, filter systems, ... can be found. KVT supplies more than 6000
pinch valve variations
as to
Nominal size (DN 6 - DN 800)
Type of connection (flange-type connection, threaded connections acc. EN 10226-1 and EN ISO 228-1 (DIN 2999), DIN 11851 and DIN 11864-1 / DIN 11853-1, clamp connections acc. DIN 32676 and DIN 11864-3 / DIN 11853-3, nozzle / welding ends, …)
Material of housing (Stainless steel, aluminium alloy, aluminium alloy with stainless steel cladding, polypropylene (PP), polyoxymethylen (POM), ...)
Material of pinch sleeve in more than 20 material compositions (resistant to friction, alkali and acid-proof, acc. FDA, with and without fibre-reinforcement ...)
You have any special requirements?
Then get in contact with us!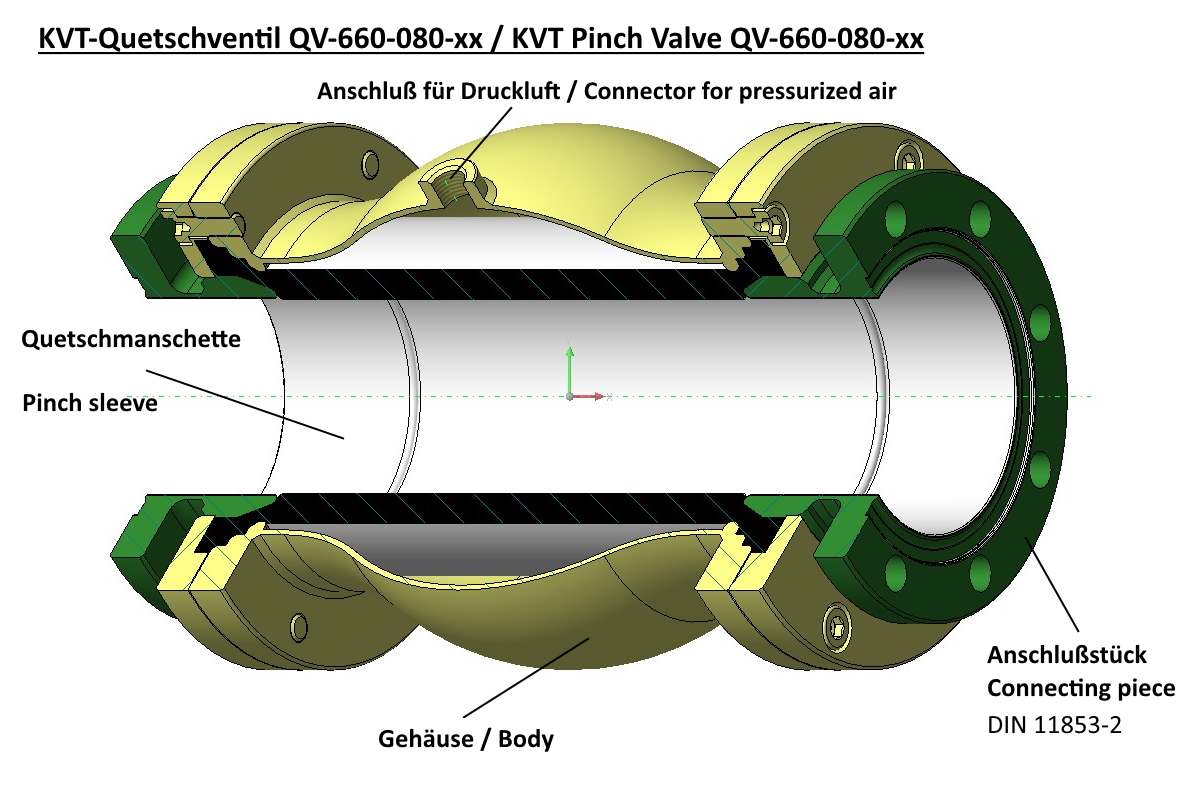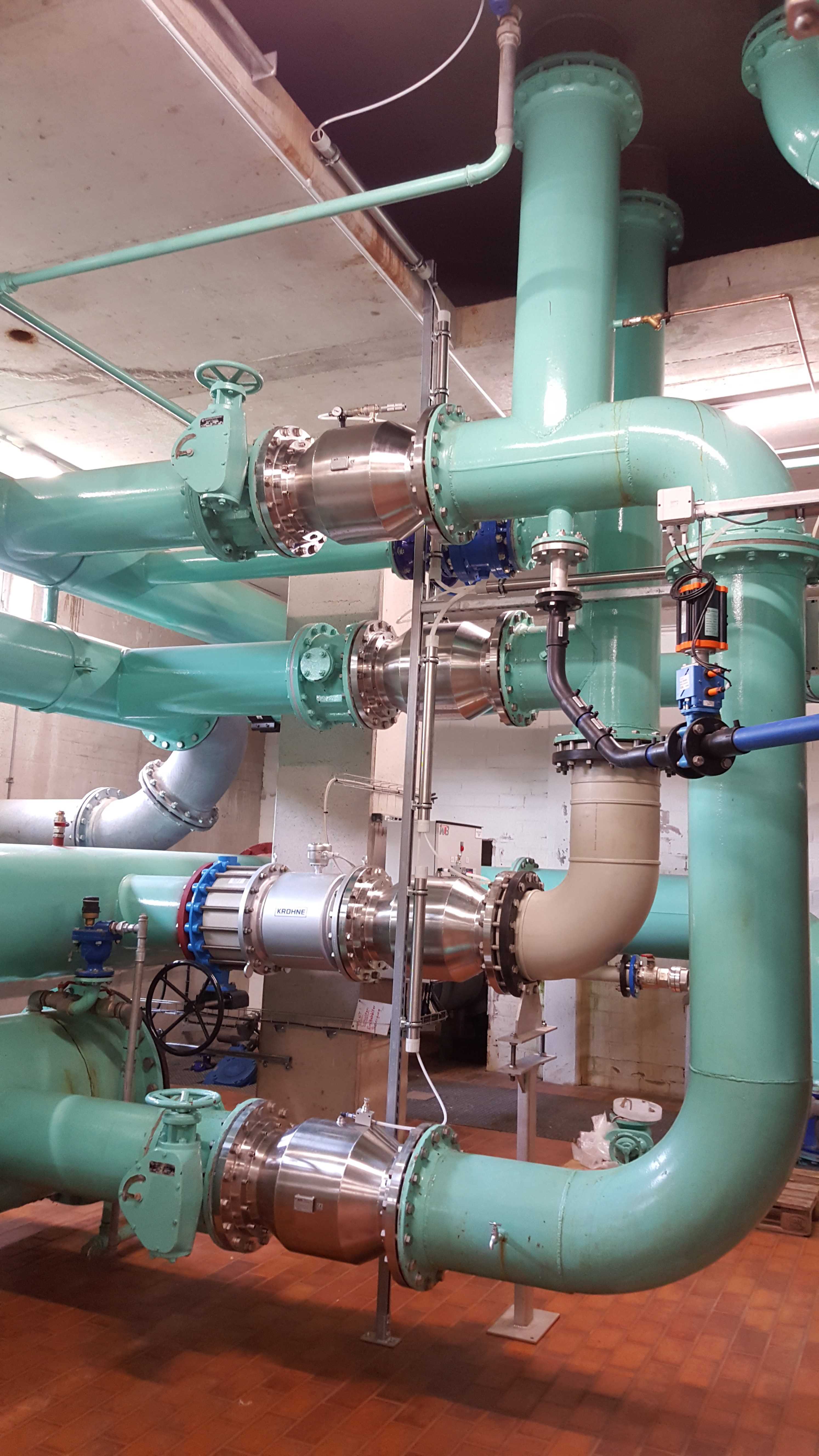 You have questions about our products? You are looking for a product that you have not found on these pages? You wish an offer? Then simply contact us
by e-mail
, via our
contact form
or
by phone
!
Note for links to external Internet pages: We have no influence on the design and content of the linked pages. For illegal, incorrect or incomplete contents and especially for damages resulting from the use or non-use of such information, only the provider of the page to which reference is made is liable, not the person who merely refers to the respective publication via links. Please also note the information on data protection on the linked pages.