Valves and Fittings for potable water, raw water, waste water, ...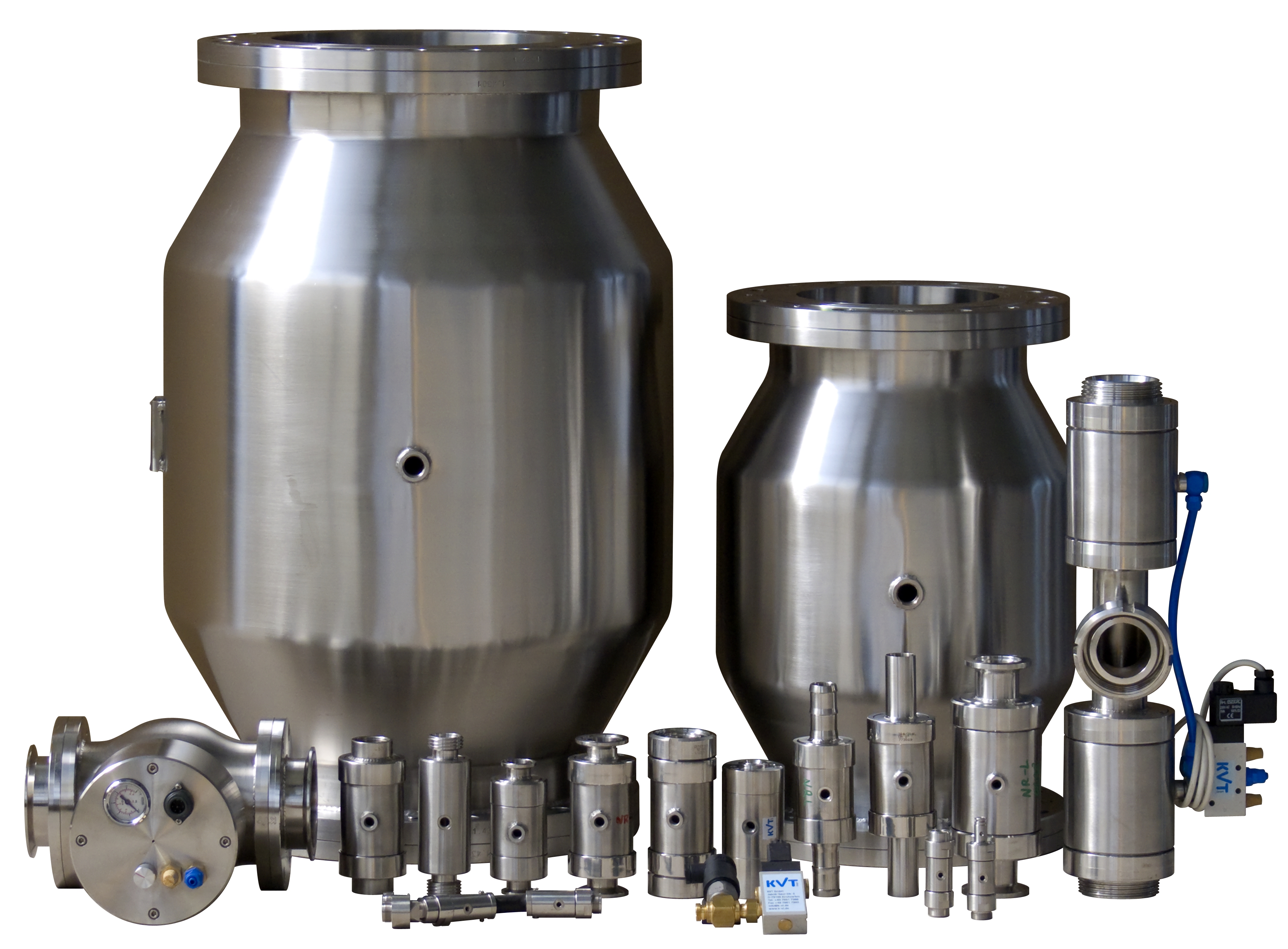 Pinch valves
Pneumatic pinch valves are the ideal valves for solid (bulk material, powder), liquid, gaseous and pasty media and media mixtures.
KVT pinch valves are characterized by reliability, ease of maintenance (the pinch sleeve of the valve can be cbhanged easily) and durability.
Since 2021 we are also able to deliver AKV pinch valves and spare parts.
Pressure switch for pressure monitoring
Pressure switches for pressure monitoring of pipeline systems which cannot be directly monitored by means of pressure gauges.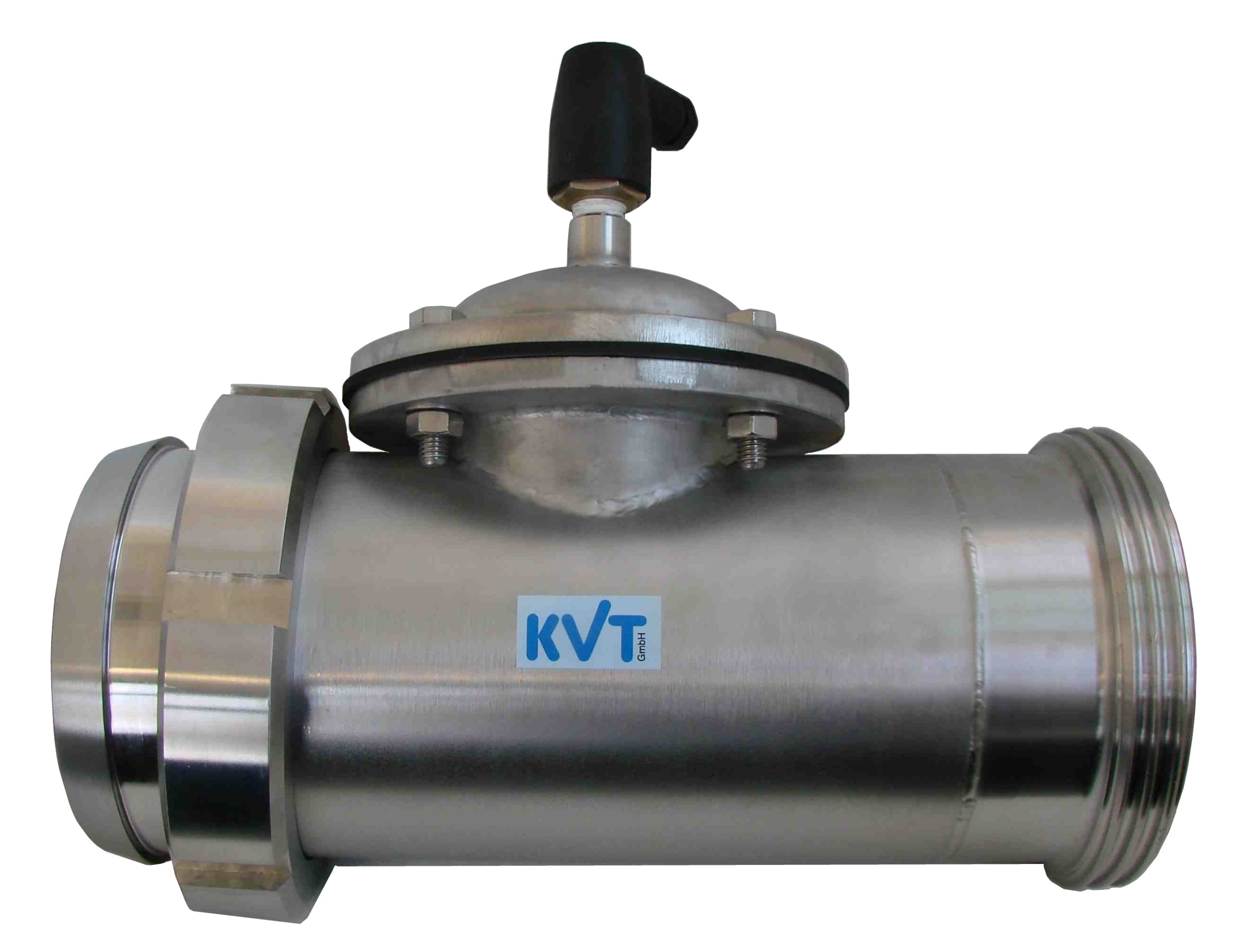 Plunger Valves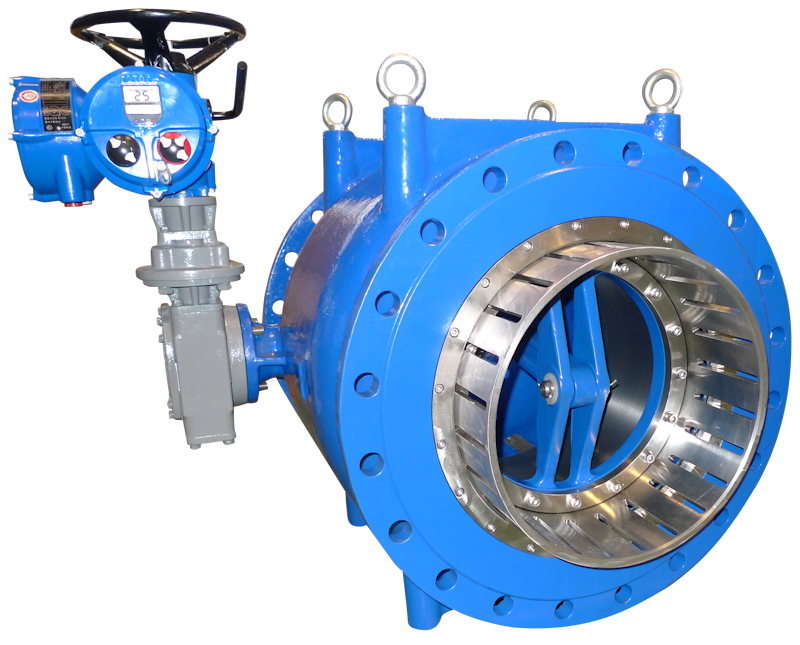 Plunger valves e.g. for
Municipal pipeline pressure and flow control
Outlet valve in dam
Aeration tank for air flow control
Cooling system temperature control valve


With flange ends on both sides acc. to EN1092-2
Control valve in straightway type
With customized control device depending on operating conditions
Low actuating torque due to pressure balanced valve piston
Annular flow cross section in each position
Axial movement of the plunger by means of crank gear mechanism
With self-locking worm gear unit including position indicator
Elastic profile sealing ring located in the no-flow zone for high durability
Wear-resistant, corrosion-resistant and infiltration-proof piston guides in the body by micro-finished bronze welded overlay
Piston sealed by quad ring