KVT-News: Cooperation between Lasso Technik AG and KVT GmbH on backwater protection and check valves
Stop Silent Europe GmbH von Lasso Technik AG /CH und KVT GmbH /D gegründet
Lasso Technik AG from Basel (Switzerland) and KVT GmbH from Kirchzarten (Germany) founded "STOP SILENT Europe GmbH" in April with headquarters in Kirchzarten for the distribution of backwater protection systems and check valves.
The Basel-based company Lasso Technik AG is very successful in developing autonomous fail-safe non-return valves for drinking water and wastewater pipes. These innovative products have convinced more and more customers from all over Europe and the rest of the world in recent years.
Through the partnership with KVT GmbH, the distribution partners in the EU should now be better advised and supplied more quickly.
About Lasso Technik AG
The company was founded in Basel in 1942 and is now managed by Daniel Rohrer in the third generation. The core competence is the development and manufacture of gently operating Stop Silent® non-return valves, which are used millions of times worldwide.
For several years now, Lasso Technik AG has been marketing Stop Silent Light®, an effective backwater valve that works without any electronics and can be installed in just a few minutes without any structural modifications.
About KVT GmbH
KVT GmbH has been managed by Martin Katzenschwanz since 2006 and specialises in the manufacture of pipe fittings, in particular pinch valves, as well as fruit and wine presses, fermentation tanks and fermentation vats.
The address is:
Stop Silent Europe GmbH, D-79199 Kirchzarten, Germany, www.stopsilent.eu, info@stopsilent.eu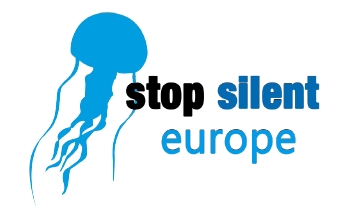 Note for links to external Internet pages: We have no influence on the design and content of the linked pages. For illegal, incorrect or incomplete contents and especially for damages resulting from the use or non-use of such information, only the provider of the page to which reference is made is liable, not the person who merely refers to the respective publication via links. Please also note the information on data protection on the linked pages.