KVT-Pressure switch / diaphragm seal
Pressure switches / diaphragm seals made of stainless steel are used, for example, for the central filling of wine presses and product lines with viscous media or bulk materials whose pressure is to be monitored. We manufacture these diaphragm seals in two designs:
on the basis of a pinch valve (picture 1 + 2)
with a flat membrane (picture 3)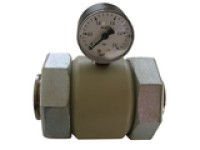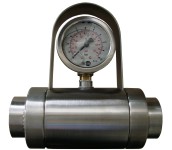 In both cases the control chamber between diaphragm / squeeze cuff is filled with a diaphragm seal medium so that the pressure is transmitted from the diaphragm / squeeze cuff to the pressure gauge or pressure switch.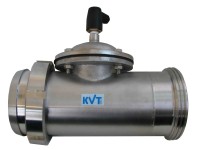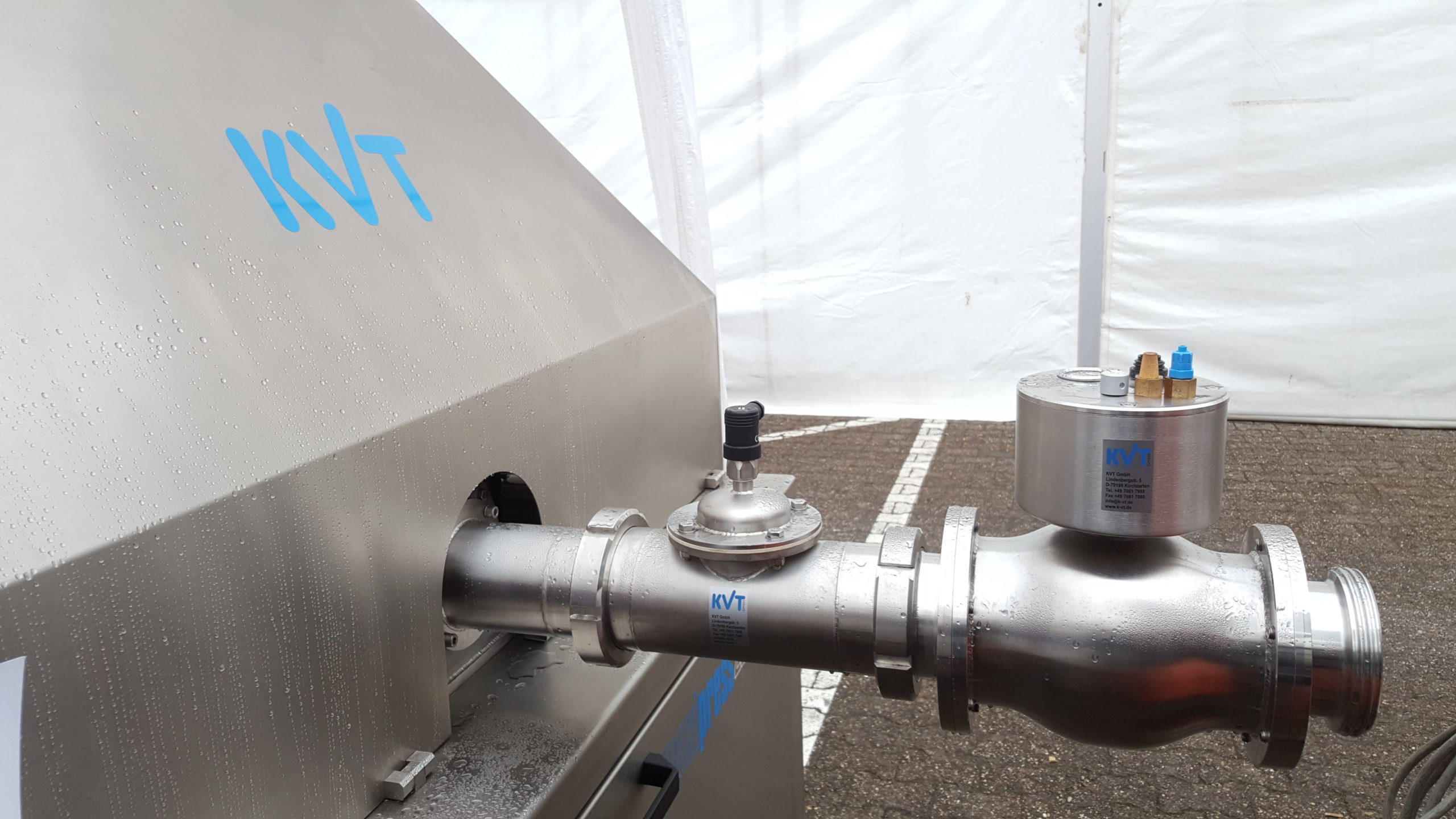 The photo shows an example of the use of a pressure switch on a
MAXI-PRESS-winepress
in connection with a
KVT-pinch valve with control box
. The pressure switch has the task of switching on a horn as an alarm signal or possibly switching off the pump if the pressure in the central filling system rises too much.