Fermentation tank
Versatile fermentation vat with stable forklift pockets for high grade red wine mash
Optimal, hygienic and flavour-neutral maceration of even small batches of red wine in a high-quality stainless steel-fermentation tank without the risk of aroma carryover.
Stable design: After mash fermentation, the fermentation tank can be emptied with a forklift truck directly into the wine press - gently without pumping!

Fast and gentle emptying via the large dimensioned, very stable mash door.

Circumferential water channel for sealing the lid analogous to a fermentation lock.

Ch

ambered lid with handles.

Due to the rectangular design significantly more space-saving than round fermentation tanks.

The vat can be accessed from 3 sides with stable forklift pockets.

Versatile use in cellar and vineyard (e.g. also as harvest container for grapes).
See also: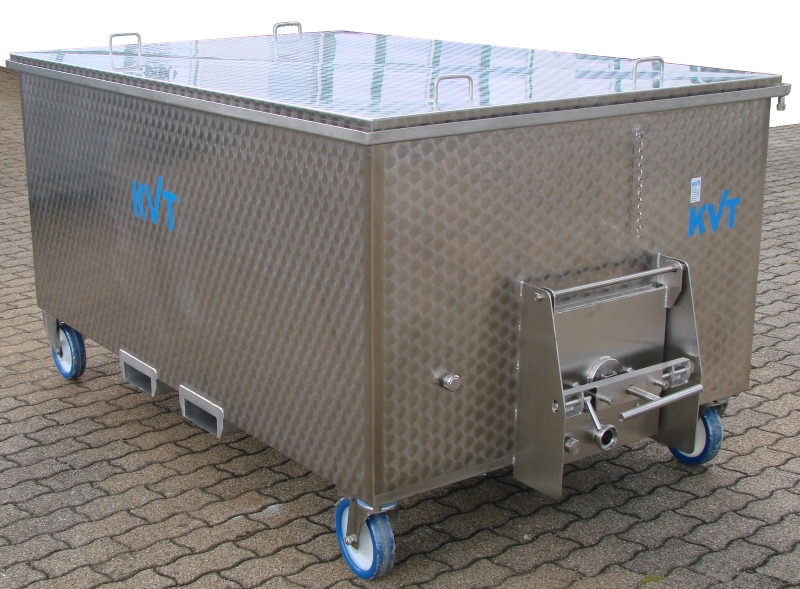 There are many options for our red wine mash fermentation tanks:
Forklift pockets on 2 - 4 sides,
additional connections in the lid or container (e.g. for temperature sensor, pump connection, ...),
heatable by surface heating elements on the outside of the tank,
special dimensions,
...
See also the
photos of fermentation tank examples
.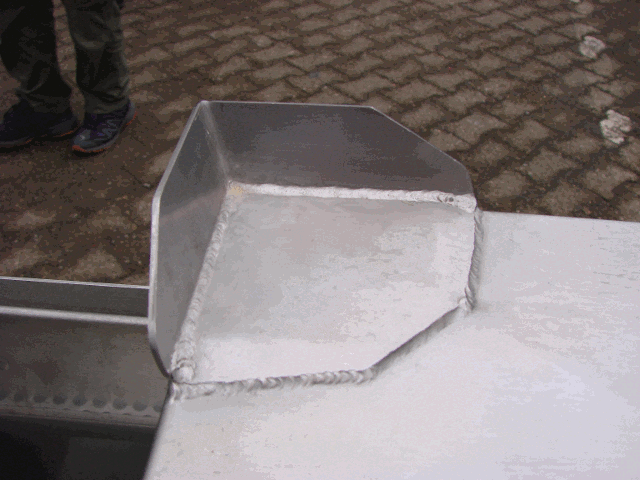 Fermentation tank dimensions: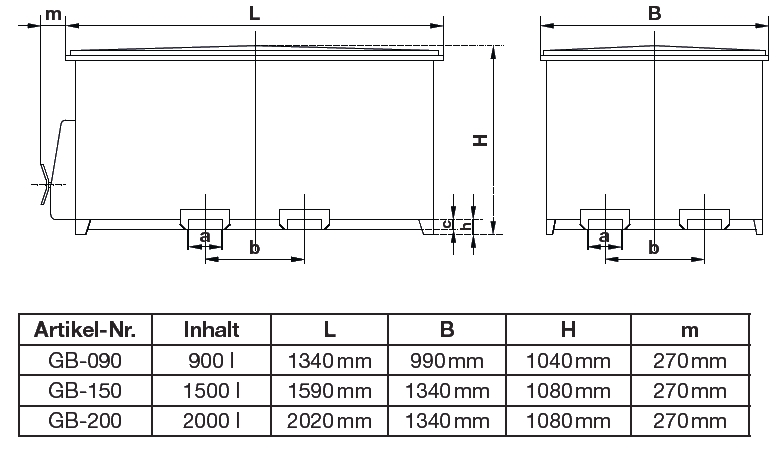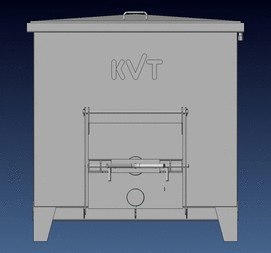 Are you looking for a stainless steel fermenter / fermentation tank or a tank option that we do not yet offer?
Feel free to ask us!