Clamp pipe connection acc. DIN 32676
Range of application:
Clamp connections according to DIN 32676 are used in particular for liquid fluids.
Application areas are the food industry, beverage industry, chemical industry, pharmaceutical industry and cosmetics industry as well as biotechnology, filter technology and water treatment technology.
The clamp connections consists of:
Clamping connection,
Clamping seal and
Clamp.
An example of a pinch valve with clamping connection acc. to DIN 32676 is shown in the photo.
These clamp connections are available in 3 different rows, which differ in inner diameter and wall thickness of the pipe side.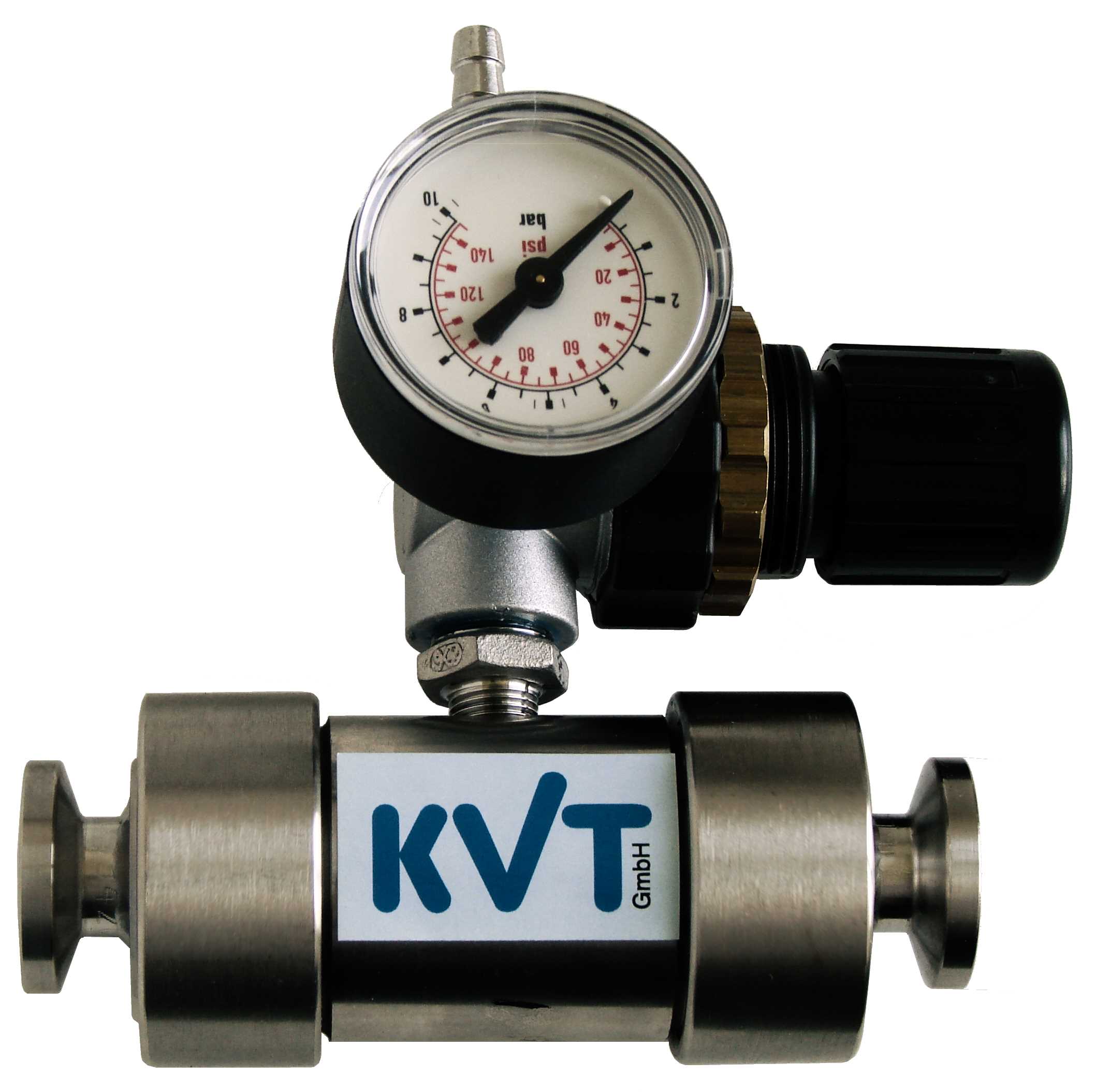 Assembly of the clamp connection DIN 32676:
To assemble the clamp connection, the seal is placed between the two clamping sockets. The clamp is then placed around the clamping connection pieces and closed. The seal is pressed by tightening the clamp screw.
This creates a smooth, dead space-free passage that is very easy to clean.
The connection can then be removed very easily.
Dimensions of the clamp connection: