Splash guard for fruit press MAXI-COMPACT
Splash guard made of food-grade plastic for the KVT compact press MAXI-COMPACT!
This splash guard is the ideal complement to our MAXI-COMPACT press, which can be used universally for wine, fruit and other fruits.
The splash guard covers the entire slotted area of the press basket, but leaves enough space on the underside so that the juice can flow off unhindered.
The splash guard can be hooked into the retaining screws in the lower part of the MAXI-COMPACT, so that it is also possible to rotate the press basket to "fail" the pressed material.
The material for the splash guard of the MAXI-COMPACT-press is made of easy to clean and food safe plastic.
For a description of our smallest wine press with centrally arranged membrane and all-round slotted press basket, click here.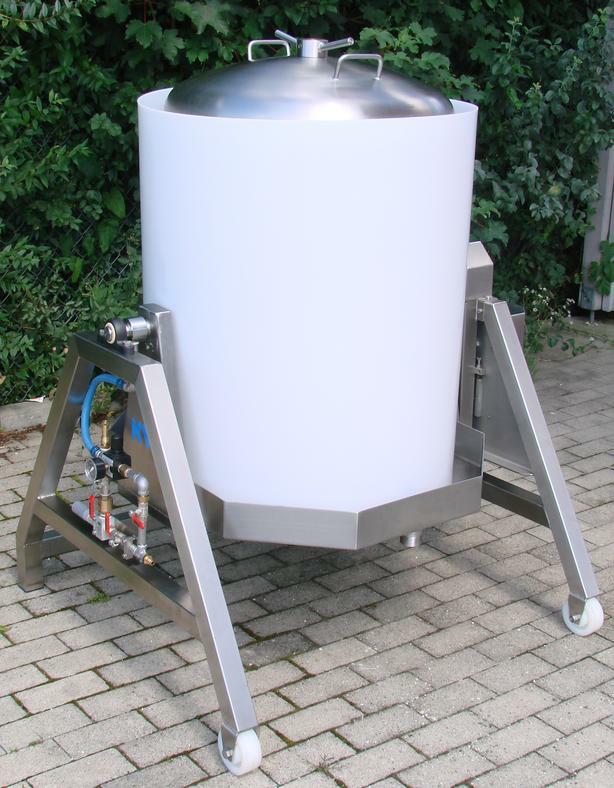 Note for links to external Internet pages: We have no influence on the design and content of the linked pages. For illegal, incorrect or incomplete contents and especially for damages resulting from the use or non-use of such information, only the provider of the page to which reference is made is liable, not the person who merely refers to the respective publication via links. Please also note the information on data protection on the linked pages.