KVT-News: Pinch valves DN 400 and DN 600 in stainless steel from KVT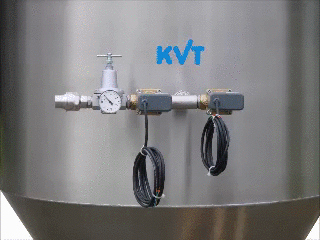 KVT GmbH in Kirchzarten has supplied pinch valves in the nominal widths DN 400 and DN 600 for a waste water pipeline in an industrial area in Bremen.

These pinch valves are used to reliably close the wastewater pipe at the transition to the municipal sewerage system in the event of a fire, an accident with oil leakage or the release of chemicals.

KVT pinch valves have been given preference in the renewal of the valves because they reliably seal even when heavily soiled and, due to the horizontal pinch pleat, achieve an accumulation in the sewer even when partially closed.