Expansion of the pinch valve programme of KVT GmbH by taking over the product programme of AKV-Volkmann
"Takeover of the pinch valve programme of AKV-Volkmann GbR"
"AKV-Volkmann GbR (https://akv-volkmann.de/) is a manufacturer of plant components as well as assemblies for flour silo and bulk material plants with more than 30 years of experience in ..." [OpenPR-Portal, 2020, only in german available]
Pinch valves for mining industry:
Germany-based valves company KVT in April released pinch valves in duplex stainless steel for use in slurry applications. KVT manager Martin Katzenschwanz tells Mining Weekly that pinch valves are useful to mines [...]"
[Mining Weekly, 2015]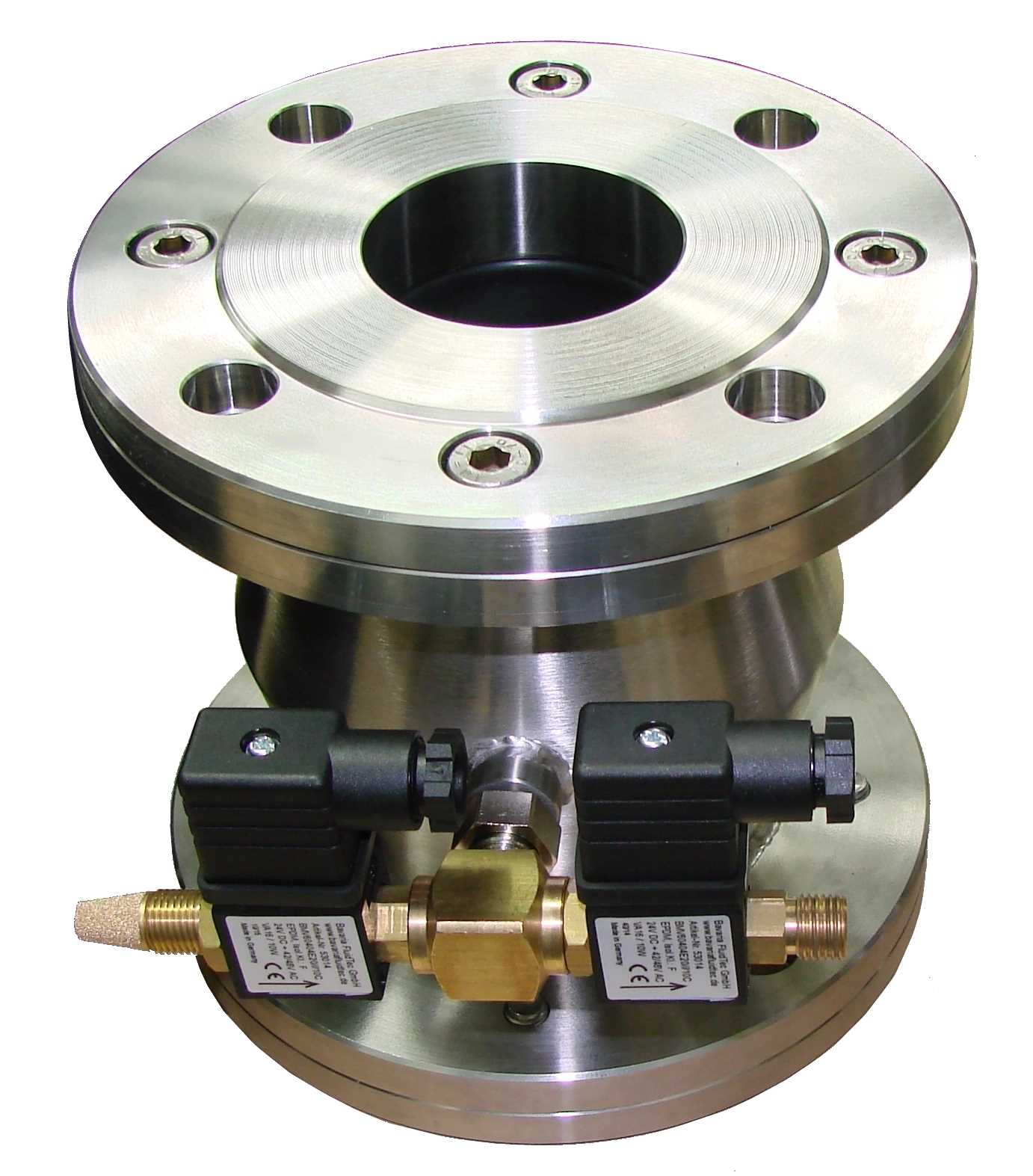 Pinch valve with heater band
"KVT: Pinch valve with heating sleeve
For a special application with a medium that becomes solid at room temperature, KVT GmbH has produced a pinch valve with a heating collar.
KVT GmbH, Kirchzarten, manufactures, among other things, stainless steel pinch valves for the food, chemical and pharmaceutical industries. Pinch valves are mainly used for bulk solids and viscous media as well as for mixtures of substances.
A customer required a pinch valve that was to be tempered to approx. 45 °C so that the medium, which is viscous at this temperature, does not freeze when the pinch valve is closed [...]".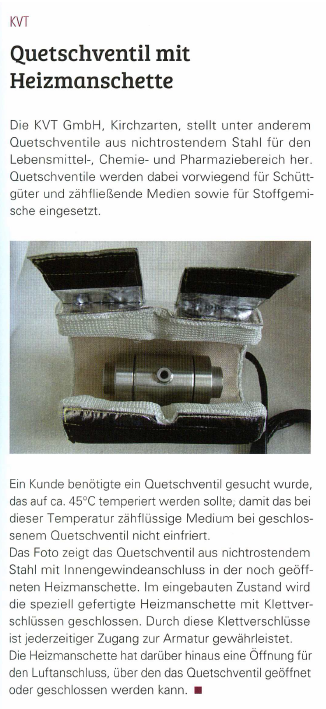 "For decades successfull in valves business"
"KVT GmbH in Kirchzarten, Germany has been manufacturing pneumatic pinch valves for more than 30 years, always in best quality and with a great variety of different types. KVT pinch valves are actuated by [...]
The design is perfect for all flowable goods, particular al very viscuos, pasty, solid containing, powdery, strongly contaminated as well as abrasive or aggressive materials used in piping and apparatus engineering [...]"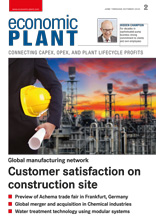 "IN VINO VERITAS" by Carsten Henn
"Water Supply Pocketbook" ("Taschenbuch der Wasserversorgung"
"Autoren: Manfred EdenhofnerGerhard BrendelMartin Katzenschwanz"
"Zusammenfassung: Den wesentlichen Anteil an den Rohrleitungen machen die Rohre selbst aus; hinzu gehören noch die Verbindungsstücke, die manchmal aus mehreren Teilen bestehen, die Formstücke, mit denen in der Regel Krümmungen und Abzweige hergestellt werden, die aber auch zum Übergang verschiedener Rohrnennweiten oder Rohrwerkstoffe gebraucht werden ,ferner zahlreiche Armaturen, von denen die Absperrvorrichtungen die wichtigsten sind, und schließlich die Vorrichtungen für den Feuerschutz."
[ISBN: 978-3-663-12398-9 (Print) 978-3-663-12397-2 (Online), 2002, german only]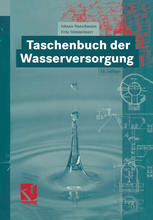 "Handbook of Sealing Practice" ("Handbuch Dichtungspraxis")
"The "Handbuch Dichtungspraxis" from the Vulkan publishing house has been the basic work on the subject of "sealing technology" in Germany for over 15 years. Sealing specialists from industry and research provide an overview of almost all areas of sealing technology on around 620 pages."
by Prof. Dr.-Ing. Wolfgang Tietze (publisher), including on sealings in fittings.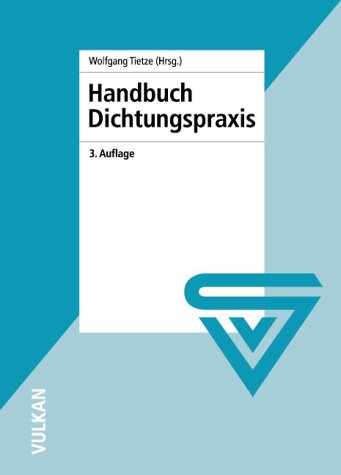 Note for links to external Internet pages: We have no influence on the design and content of the linked pages. For illegal, incorrect or incomplete contents and especially for damages resulting from the use or non-use of such information, only the provider of the page to which reference is made is liable, not the person who merely refers to the respective publication via links. Please also note the information on data protection on the linked pages.