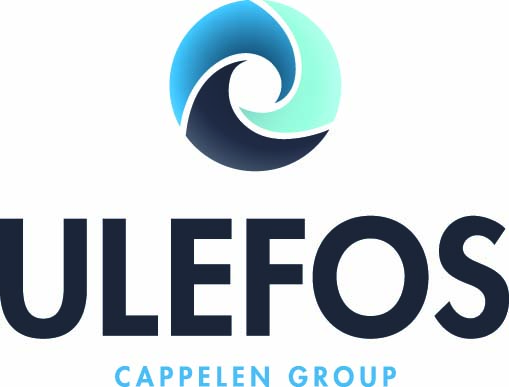 Gate valves with handwheel and position indicator row 14 ("F4") and 15 ("F5").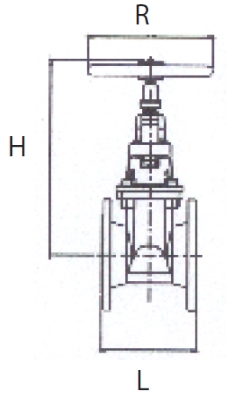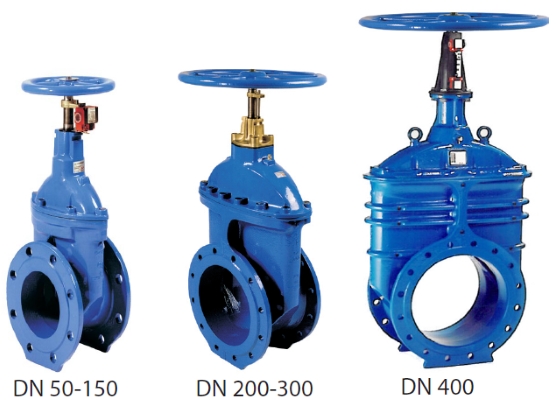 Maximum operating pressure: 16 bar (DN 400: PN 10)
Maximum operating temperature: 50°C
Flanges acc. DIN 2501, PN 10 (standard) or PN 16.
FTF length DIN 3202 ("F4" and "F5")
Corrosion protection: EP-powder coating with a coating thickness of minimum 250 µm.
DN


PN

H
[mm]

L
[mm]

R
[mm]

weight
[kg]

Article-
No.

50


10/16

245

150

200

13


13755-11550050

65


10/16

304

170

200

18


13755-11550065

80


10/16

388

180

250

24


13755-11550080

100


10/16

380

190

250

25


13755-11550100

125


10/16

489

200

250

35


13755-11550125

150


10/16

493

210

250

37


13755-11550150

200


10

612

230

400

63


13755-11550200

250


10

745

250

400

102


13755-11550250

300


10

830

270

500

142


13755-11550300

400


10

1220

310

500

297


13755-11550400

200


16

612

230

400

63


13755-11550201

250


16

745

250

400

102


13755-11550251

300


16

830

270

500

142


13755-11550301

400


16

1220

310

500

297


13755-11550401
DN


PN

H
[mm]

L
[mm]

R
[mm]

weight
[kg]

Article-No.

50


10/16

245

250

200

13


13755-12550050

65


10/16

304

270

200

19


13755-12550065

80


10/16

388

280

250

25


13755-12550080

100


10/16

380

300

250

27


13755-12550100

125


10/16

489

325

250

35


13755-12550125

150


10/16

493

350

250

44


13755-12550150

200


10

612

400

400

80


13755-12550200

250


10

745

450

400

113


13755-12550250

300


10

830

500

500

163


13755-12550300

200


16

612

400

400

80


13755-12550201

250


16

745

450

400

113


13755-12550251

300


16

830

500

500

163


13755-12550301